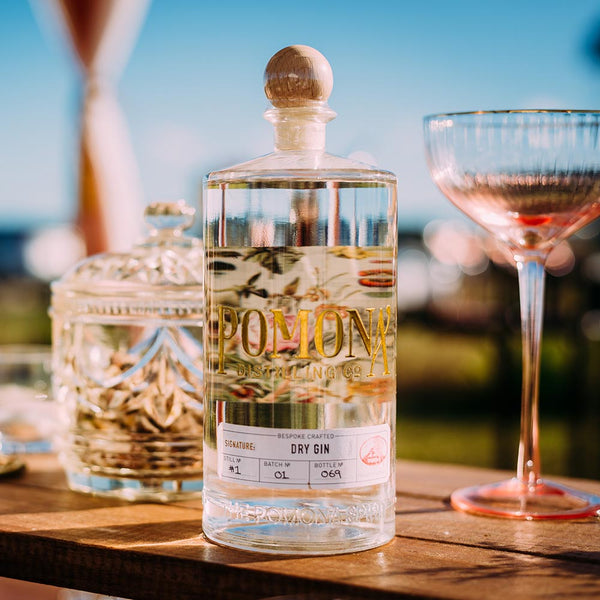 The Pomona Spirit
Signature Dry Gin
700ml bottle of our premium craft Pomona Signature Dry Gin. Hand crafted and bottled right here in the heart of the Sunshine Coast's hinterland, our distilled Signature Gin is a delicate yet unique blend of organic & locally grown native botanicals.
Premium Distilled Gin
Distilled in the London Dry vapour infusion style from a non genetically modified wheat & 100% organic botanicals.
Share The Pomona Spirit
The perfect spirit to enjoy over ice, with tonic or in a martini.
700ml Bottle Size. 40% Alc/Vol. Product of Pomona, Australia. Dispatched from Pomona Distilling Co. in 2-5 business days or pickup at 18 Reserve Street, Pomona 4568 (Wed-Sun). Distilled and bottled by hand in Pomona.