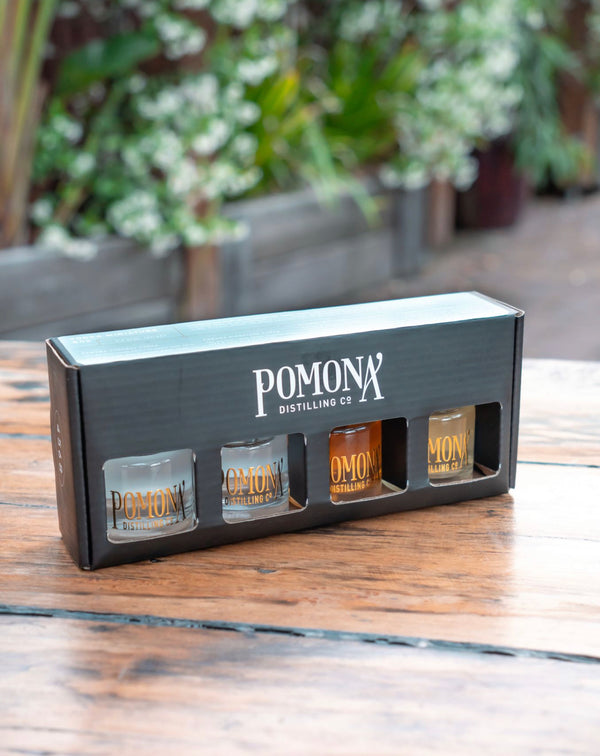 The Pomona Spirit
Our miniature vodka gift set showcases four 50ml bottles of our signature vodkas. Hand crafted and bottled right here in the heart of the Sunshine Coast's hinterland. Our double distilled Vodka is an exceptionally clean, neutral spirit that is blended with pure reverse osmosis water then very slowly filtered through our unique activated charcoal filtration system resulting in a smooth balanced spirit.
Delicious served with soda and garnished with your favorites.
Signature Vodka
Signature Passionfruit Vodka
Signature Coconut Vodka
Signature Butterscotch Vodka
Share The Pomona Spirit
The perfect clean spirit to enjoy with soda & lime or in a cocktail.
50ml Bottles/1.4 STD Drinks. 40% Alc/Vol. Product of Pomona, Australia.
Dispatched from Pomona Distilling Co. in 2-5 business days or pickup at 18 Reserve Street, Pomona 4568 (Wed-Sun). Distilled and bottled by Pomona Distilling Co.