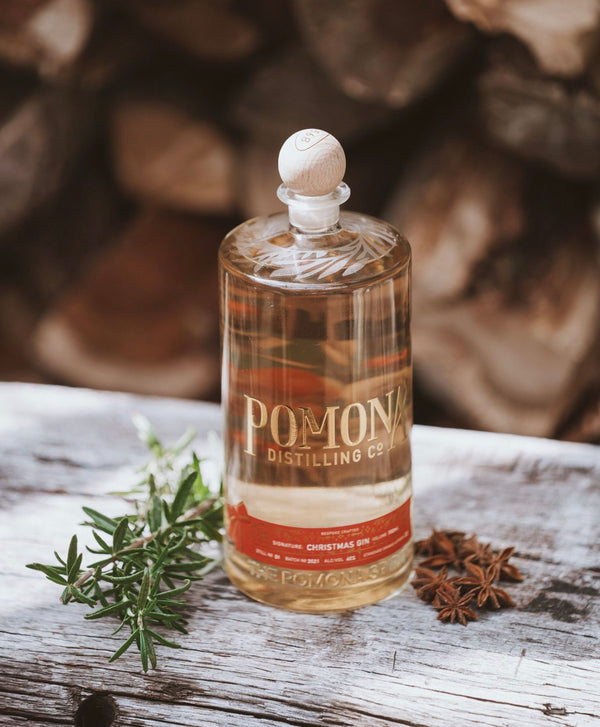 Pomona Christmas Gin
The Pomona Spirit
Signature Christmas Gin 
700ml bottle of our premium craft Pomona Signature Christmas Gin. Hand crafted and bottled right here in the heart of the Sunshine Coast's hinterland, our distilled Signature Gin is a delicate yet unique blend of organic & locally grown native botanicals.
Share The Christmas Spirit
Our Christmas Gin is a delightful reminder of Christmas in so far as the appealing flavours one experiences when enjoying it have come from the traditional Christmas spices. These include Cinnamon, Allspice, Nutmeg , Cloves, Orange peel and Raisins.
Our Christmas Gin opens on the palette to reveal these flavours as if we had soaked the Gin with a Christmas Pudding. The pleasant aftertaste lingers, leaving us with some sweet orange notes. Can be enjoyed with Lemon and Soda or for the sweet toothed amongst us with lemonade or ginger ale.