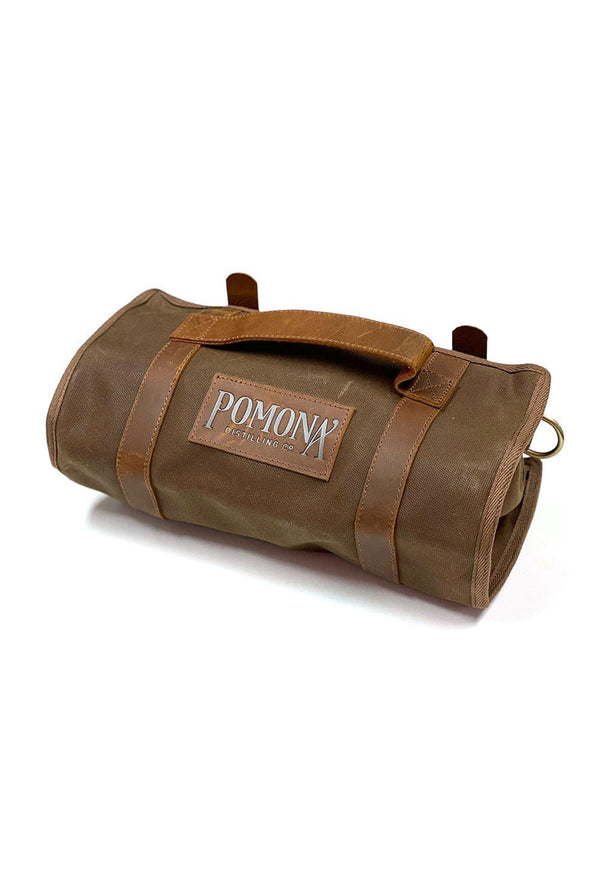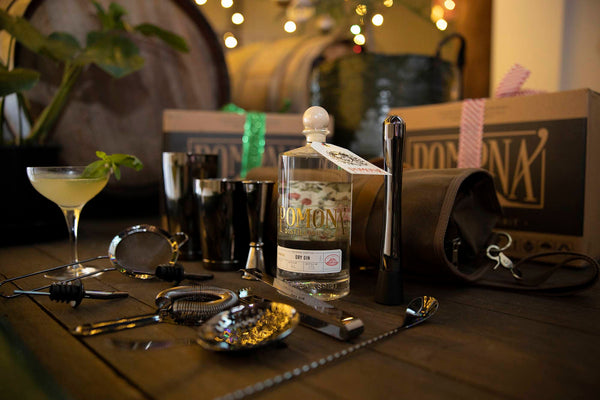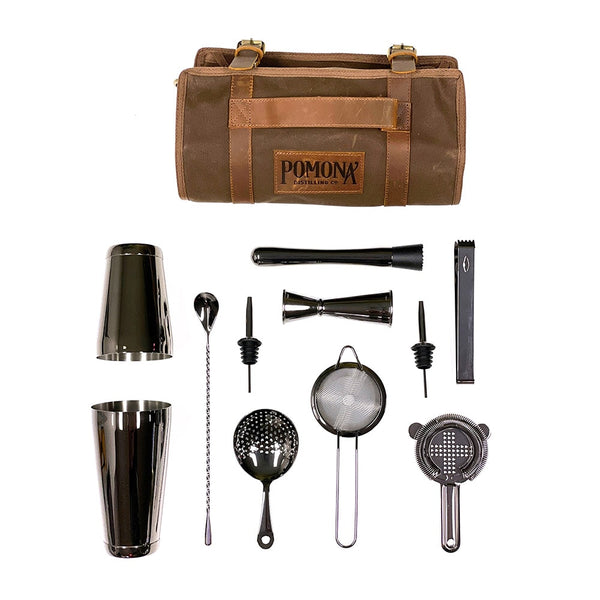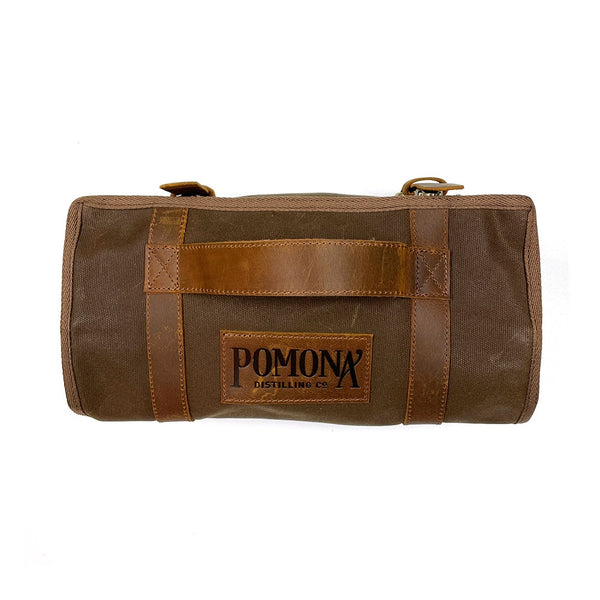 BAR TOOLKIT with ROLL-UP STORAGE BAG
Whether you're an at-home wannabe bartender or a drink mixologist guru our PDC Professional Bartenders Tool Kit will have you making cocktails like a pro! This 11 piece stainless steel tool kit is beautifully presented in a stylish PDC branded leather and canvas bag which rolls up for easy storage and gives your tool kit the perfect protection. This truly is the ultimate barware set for those just as passionate as we are about making great drinks.
Professtional Tool Kit Includes;
Canvas and leather roll up travel bag
Boston tin and Toby tin set
Bar spoon
2 x Speed pourer
Japanese Jigger
Muddler
Tongs
Julep strainer
Fine strainer
Baron strainer
Dispatched from Pomona Distilling Co. in 2-5 business days or pickup at 18 Reserve Street, Pomona 4568 (Wed-Sun). As our stainless steel bartender kits have a plated finish, expect to see some wear and tear over time, we feel it adds to the charm.